Styling your coffee table doesn't have to be complicated, it should be fun!
There are a few things to keep in mind like always use varying heights of your objects and working with odd numbers is also a good trick to remember.
In the featured image above, the table alone makes a statement so what we added was just a bonus. We threw in some green, topped a stack of books with a modern metal piece and threw in a bit of whimsy with the bird. We didn't fuss too much about mixing the gold and silver, after all, aren't rules meant to be broken?
If you have any pieces that are sentimental, don't be afraid to use those, they can also be great conversation starters.
Take a look around your home for items you can use to change up the look from time to time, it's amazing what you could find behind closed cabinet doors and cupboards.
We love the old saying "less is more", which is exactly what this waterfall table needed. Again, a hit of greenery and a stack of books which tie in the colours of the art and pillows.
We love the simplicity of this table. Look how beautifully the vase colours work with he throw pillows. We mixed a large pattered vase with a small pattern in the same colours and again, added a modern gold piece.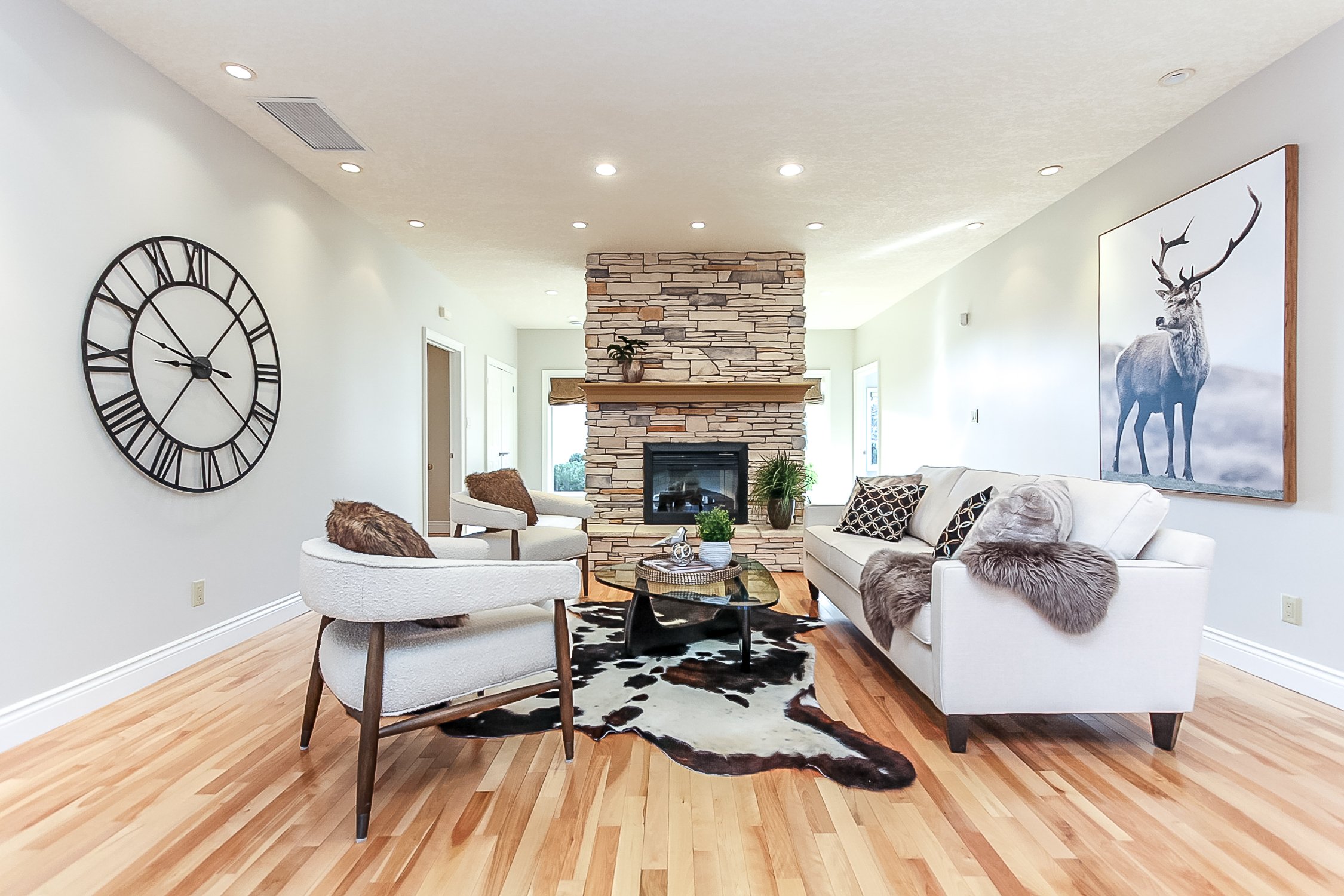 For this classic Noguchi coffee table we added a textured rattan tray to hold our items. If your table is an odd shape like this one, organizing the accessories in a tray might be a little easier to arrange.
A coffee table doesn't have to be just one, the great thing about these two tables is that they can be easily moved around and used as a side table if you have guests. These didn't have a huge surface so a couple of ornamental metal birds on the books was all it needed. We could have easily left the smaller table empty, but we do love our hits of greenery.